Crayon & Pastel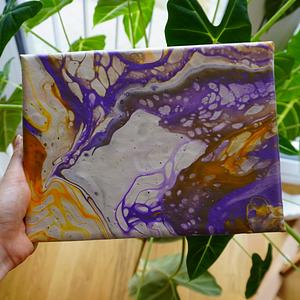 Acrylic Pouring
Watercolour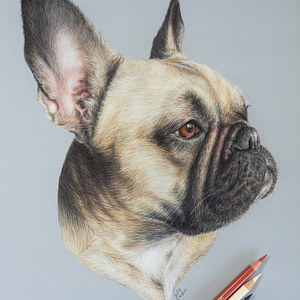 Crayon & Pastel
Acrylic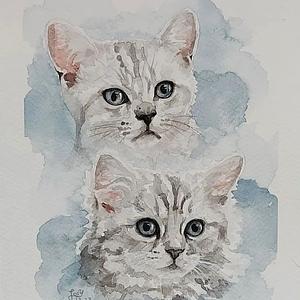 Watercolour
Crayon
Acrylic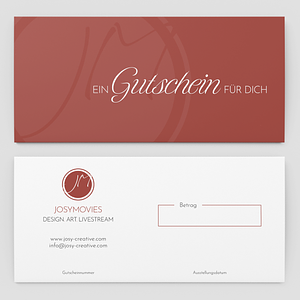 Gift card
classic works
Very individual works with a wide variety of materials. From classic portraits of humans & animals to landscapes or abstract paintings. I look forward to receiving interesting motifs.
All prices are based on the level of detail and time spent on the motif, plus shipping costs. The basic price is 18€/hour.
I can provide the above services free of charge at www.twitch.tv/josymovies. If desired, the portraits can be anonymised for the livestream. A deposit of at least 50% of the order costs is due at the latest after acceptance of the sketches. After that, the order is binding and a refund is excluded.
Coloured Pencil & Pastel Drawing
ab 200€
Drawing coloured or black/white, on coloured paper, on request with blurred background, incl. fixation for protection, format from 30x40cm onwards.
Painting with watercolour, coloured or black and white, on white paper, with aqueous colour application, format A5-A2
Acrylic paint on canvas, canvas depth 20mm or 45mm, canvas in black possible, incl. matt sealing, format flexible
abstrakte Fließtechnik mit Acrylfarbe auf Leinwand, Leinwandtiefe 20mm, Ergebnisse sind zufällig, inkl. matter Versiegelung, Format flexibel
Haven't found anything suitable? Then a value voucher might be something for you! Also a perfect gift. Available digitally or as a printed version (plus 3€)
Recording and editing of the production process, complete time-lapse video or compilation of detail shots on request, duration 1-3 min.